[ad_1]

For a truly tranquil and restorative experience, consider a wellness holiday in the open air in France – and experience some of the most exquisite spas and relaxing retreats in the world. 
With daily pampering, spa options, healthy meals and wellness activities on tap, campsites and open-air resorts sites can offer many therapeutic extras that you don't get at hotels, amidst beautiful surroundings, that are sure to reinvigorate, revitalize and restore your energy levels.
And, this type of R&R can be a more affordable option too. You can tailor your experience to suit your budget and preferences – and create an unforgettable holiday. 
Camping or glamping in chalets or lodges set in an open-air environment already gifts you a greater connection to nature and more restorative views to rest your eyes upon every day. Now, team that with a wellness-centric campsite in one of the many spectacularly serene regions of France – and this could become your dream holiday. 
In this guide, we'll talk about the benefits of wellness camping, showcase some of our stunning wellness campsites – and get you prepared for the trip.
What is a wellness campsite?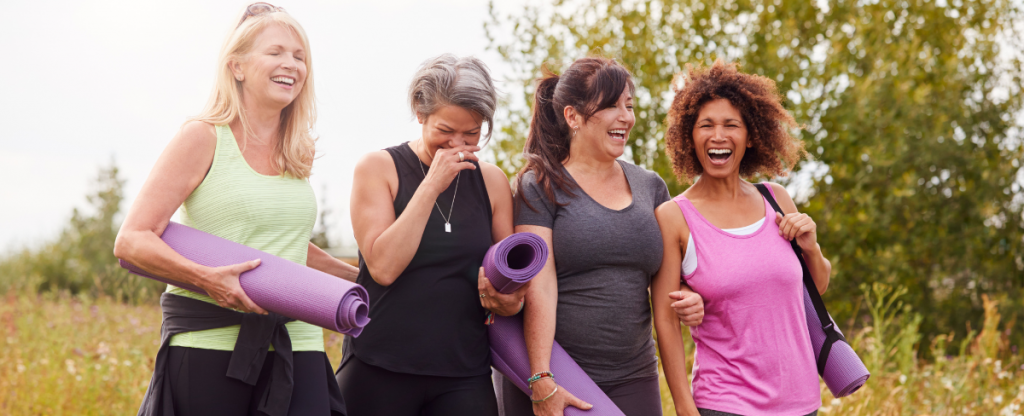 A wellness campsite is a type of camping retreat that provides holistic experiences designed to promote physical and mental well-being.
These can include things like yoga classes, healthy meals, meditation sessions and therapeutic treatments like facials and hot-stone massages. Or simply encouraging campers to spend as much time in nature, doing things like forest bathing, hiking and generally soaking up the fresh air and having some down-time.
The goal of a wellness campsite is to help campers achieve a balance between their physical, mental and spiritual well-being during their time away, so they can restore their energy levels – and return to daily life with a more positive outlook. 
Additionally, many campsites like this also offer educational events, hiking trips, kayaking experiences or other outdoor pursuits as a way for visitors to connect with a community, escape from daily pressures and to gain transferable skills that help beyond the trip. 
What are the benefits of wellness camping?
There are almost too many benefits of wellness camping to mention, but here are 5 of the top ones: 
1) Great for your physical and mental wellbeing
If you've followed us for a while, you'll know we're all about nature therapy. Wellness camping emphasises the importance of living in harmony with nature and taking time for self improvement which, in return, has many benefits for your mental and physical health, including:
Increased self-awareness and mindfulness
Greater relaxation and stress relief 
Improved sleep quality and motor skills
Enhanced creativity and healthy escapism
Deepened connections to nature 
Fresh-air and exercise 
Restored balance
2) Customisable camping experience 
Accommodation. Amenities. Activities. It's your holiday, so tailor it your way!
Wellness open-air accommodation is incredibly diverse. You can camp in style, staying in a boutique glamping home, like a bell tent, teepee or wooden lodge – or strip back and enjoy nature's serenity in your tent for a wilder experience. 
If you're sold on the idea of booking at a campsite spa, France has plenty of them! So treat yourself to a facial treatment or other kinds of body treatments for the ultimate relaxation. 
France is home to some of the world's most thrilling natural environments and charming towns / villages, with campsites delicately placed throughout, making it a perfect holiday destination for lone travelling, family escapes or a romantic couple's holiday.
Think mountains, valleys, lakes, crystal seas, coastal paths, forestry – and all the delightful wildlife that inhabits them. The perfect opportunity to be out in nature, exercising your body and clearing your mind.
With the above in mind, you'll find many a French wellness campsite taking full advantage of the surroundings to give you special access to mindful activities like yoga, meditation and sound therapy, sometimes offered as part of the price. 
3) Well deserved YOU time
Wellness holidays encourage you to combine physical activity, nature and wellbeing treatments to improve your overall health, giving you well-deserved time to 'escape' from the hustle and bustle of day-to-day life – and tune into your own body and mind. 
And, if you've got kids tagging along, you can find children's entertainment, teen club or babysitting services at your disposal at many of the sites. Remember that they'll also learn valuable life lessons of 'self-care' just by observation, so don't feel guilty! 
.. and let's not forget the pets. Most wellness campsites in France welcome dogs with open arms too!
4) Value for money 
Wellness campsites in France can also be a more accessible and affordable way to experience a wellbeing-centric activities and amenities, compared to your typically flash spa hotels and luxury retreats. 
You can find luxury camping accommodation, especially out of peak season, without huge rental prices.. and you may find offers on treatments too! 
Short stays are great for the purse strings too, especially if you live locally! You won't believe how great you'll feel from spending a couple of days at an open-air wellness resort, and without having to take a full week off work. 
Alternatively, you can live the dream on a budget. Pitch up a tent, bring your own camping gear, food and a selection of books… rent a camping spot in spectacular natural surroundings and make a little wellness bubble of your own. 
>> Check out these hidden gem camping destinations in France <<
5) Healthy living and sustainability
A common mantra within health and wellbeing communities worldwide, is that nature is vital to our wellbeing and survival and, if you protect the environment around you, it'll look after you in return.
Indeed, most French campsites let their majestic natural surroundings grant you all the restorative therapy you need, whilst also combining eco-sustainability in all parts of the camping experience.
So, in addition to the relaxation facilities we've already mentioned, your wellness campsite could well offer locally-sourced healthy meals, sustainably made accommodation, or a campsite shop selling chemical-free / plastic-free products on site. 
Wellness campsites will also encourage you to spend time away from technology (unless necessary), swapping endless scrolling for scenic strolling! These are great habits that might follow you home!
Wellness campsites with a Spa in France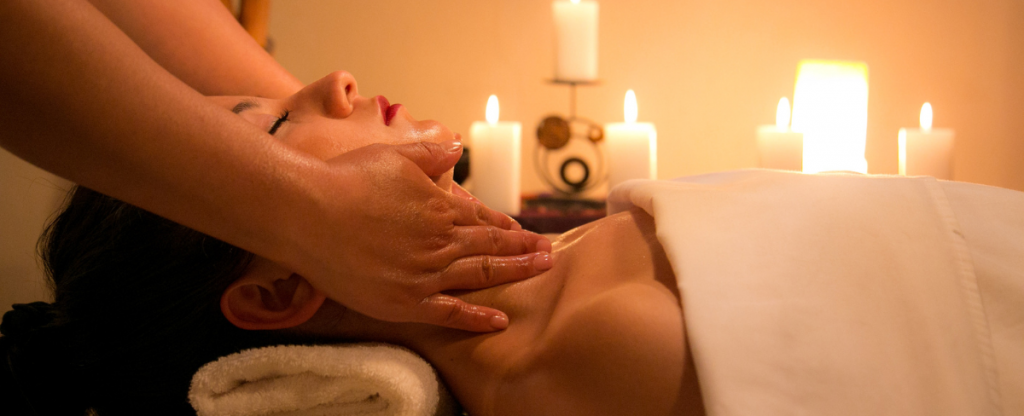 Here's a taster of the types of wellness campsite you can find in France. We've chosen a few incredible open-air resorts with a spa on site…
This wellness-focussed, eco campsite is has a private, lakeside location and offers far-reaching views of the bountiful French countryside.
This glorious retreat has a sauna, solarium and offers therapeutic treatments at it's onsite spa. You can also take part in horse-riding and other open-air activities to honour your self-care routine. 
There are 30 pitches and 30 of the most unique glamping rentals such as teepees, gypsy cars and a tree house. 
Nearest Train Station: Gare d'Auch (19.3 km)
Nearest Airport: Tarbes-Lourdes-Pyrénées (53.3 km)
Nestled amongst sand dunes on the edge of a forest, just a short walk to the beach, this 5-star campsite combines nature and luxury, ideal for a wellbeing recharge. It's stunning spa and health centre includes message, balneotherapy, thermal hydro-therapy and more. 
There are 49 pitches and 204 rental units available on this 5 hectare landscaped park, including fully-equipped chalets and cottages. 
Nearest Train Station: Saint-Trojan-les-Bains (19.5 km)
Nearest Airport: La Rochelle-Île de Ré (28.8 km)
Praised by visitors for its tranquility, superb natural surroundings and vast neighbouring vineyards, this campsite inhabits the extended grounds of a castle (yes, a real medieval château!). Also, its on-site sauna and heated outdoor swimming pool are open all season long – granting you the R&R you've been looking for!
There are 56 grass pitches and 18 rental homes, including luxury glamping tents and static caravans.
Nearest Train Station: Castillon (10.4 km)
Nearest Airport: Bordeaux-Mérignac (46.8 km)
The ultimate retreat for the whole family. The breathtaking Atlantic seaside resort of Messanges is famous for its mixture of action-packed, joyous activities and world-class spa and wellness offerings.
Here you can wake to the sound of birdsong and calm waves before visiting the on-site health and fitness centre for a spot of outdoor yoga and meditation, before pursuing a day of spa treatments, or chillaxing in the indoor swimming pool, sauna or jacuzzi… All whilst the kids are entertained!
There are 444 pitches and 1000 rentals in this large but surprisingly tranquil open-air resort.
Nearest Train Station: Saint-Vincent-de-Tyrosse (17.6 km)
Nearest Airport: Biarritz-Anglet-Bayonne (38.1 km)
French campsites in serene, beautiful locations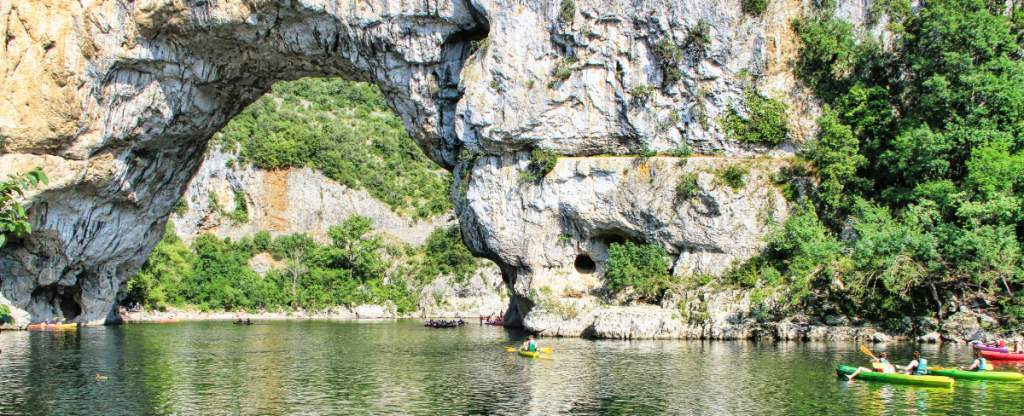 Wellness holidays don't have to be all about Turkish baths and hot stone massages, it's as much about basking in tranquil surroundings and being at one with nature. Here's a handful of peaceful retreats to get you in the mindful mood… 
Camping. In Nature. At its finest. This place will bless you with serenity from the moment you arrive here. Situated in the heart of the Pilat Regional National Park, with the Alps as your backdrop and over 500 species of flora and fauna. You can get lost for days amongst orchards, valleys, medieval villages and epic hiking trails. 
There are 25 pitches and 5 rental caravans with their own terrace space.
Nearest Train Station: Peage de Roussillon (9 km)
Nearest Airport: Saint-Étienne-Bouthéon (35.4 km)
Calme by name, calme by nature, this wellness campsite is lovingly nicknamed 'a serene wooded slice of paradise' and is surrounded by forest, valleys, mountainscapes and the scent of Lavender.
And, as an added wellbeing benefit, the region is famed for forest bathing and having some of the purest air in France!
There are 20 pitches and 10 self-contained, comfortable chalets that are more affordable than other holiday resorts in the region. 
Nearest Train Station: Gare de Saillans (19.4 km)
Nearest Airport: Grenoble-Isère (94.5 km)
This small, peaceful site on the picturesque River Dordogne is anything but small in its wellbeing offerings. It is surrounded by lush green forest canopies, brimming with wildlife and way-marked walking trails.
You can partake in wholesome activities like feeding the neighbourhood goats, kayaking and panning for gold in the river – or more heart-pumping excursions like mountain biking, rock climbing or wild swimming.
There are 41 pitches and 17 static homes, including some unique safari-tents and lodges. 
Nearest Train Station: La Coquille (8.1 km)
Nearest Airport: Limoges (41.3 km)
Campsites near to French Spa towns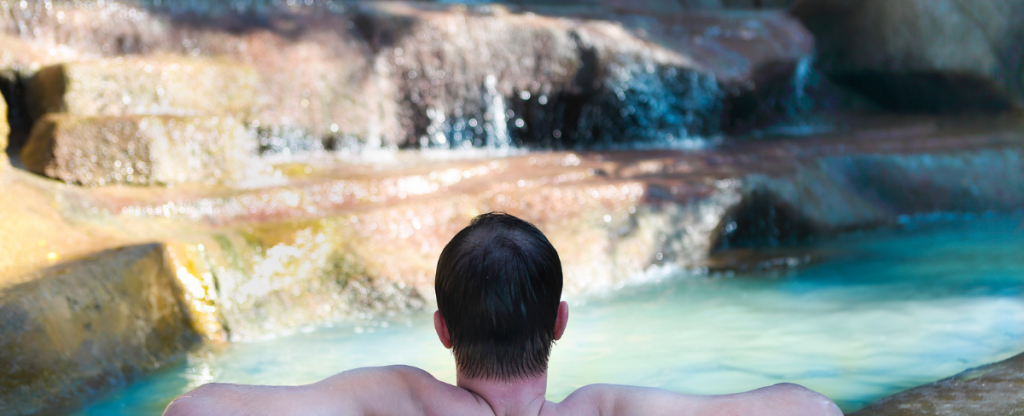 Campsite near Évian-les-Bains (Haute Savoie)
The world-famous spa-town of Évian is renowned for its mineral water, nature and open-air activities and is a sanctuary for those seeking a peaceful holiday. Here you can absorb the town's stunning architecture, practice yoga and mindfulness on the shores of Lake Geneva, at the beach, in Dolfuss park, or stroll the town's may parks and gardens. 
This open-air resort, near Evian sits in the shade of ancient pine trees and features two heated swimming pools, a sauna, hot tub and massage room, as well as direct access to the beach. There are 514 pitches and 4 rentals.
Nearest Train Station: Perrignier (6.9 km)
Nearest Airport: Chambéry-Savoie (86.9 km)
Campsite near Aix-les-Bains (Savoie)
The Roman town of Aix-les-Bains is nestled on the shore of France's largest freshwater lake and it's surrounding natural thermal springs (which many claim are great for all manner of respiratory ailments).
There are a number of spas you can visit in the town, but the most well-known is the Thermes Chevalley – and the nearby, Savoyard Town immediately puts you in the right conditions to relax, between lake, peaks and forests. Here you'll find a whole host of nature connecting activities like meditation and Qi Gong classes. Or you could just paddle your toes in the lake. 
This luxury campsite hosts breathtaking views of Lake Paladru (which you're allowed to bathe in), has an indoor and outdoor swimming pool, sauna, a restaurant and babysitting services. There are 158 pitches and 29 static homes.
Nearest Train Station: Virieu-sur-Bourbre (7.2 km)
Nearest Airport: Grenoble-Isère (21.2 km)
Campsite near Les Landes and Dax
Situated less than half an hour from the ocean and on the edge of the forest, Dax is the number one destination for thermal cures in the Landes. Here you can bask in the legendary thermal mud, rich in Pelloid and he curative virtues of its waters. One of the most popular spas is the Thermes des Arènes. And, not forgetting the 'Hot Fountain', which today forms a large open-air heated pool, framed by Roman style porticoes and columns.  
The Landes offers a unique setting, between oceans, dunes, valleys and lakes. You can enjoy the benefits of sylvotherapy (or forest bathing) in the heart of the Landes forest.   
This open air resort has a dedicated wellness area for pure relaxation and is perfectly placed beside forest, lake and sea. Stay in one of resort's 240 eco-lodges, nestled in tranquil, natural surroundings. 
Nearest Train Station: Saint-Geours (10.9 km)
Nearest Airport: Birritz-Anglet-Bayonne (35.9 km)
Tips for planning a wellness holiday in France
Think about what you need
When selecting a spa holiday package, make sure it includes the treatments and amenities you feel you will benefit most from. Resorts often offer packages that combine therapy, aquatic exercises, fitness classes, yoga sessions, beauty treatments, relaxation areas, saunas and massage therapies – all designed with your well-being in mind.
Consider the type of accommodation you'd like to stay in – and if you're camping, make sure to take all the gear you'll need. 
>> Read our ultimate camping checklist >>
If you're taking the children along, consider a resort that has kids entertainment or babysitting services, to give you those all important 'me time' moments. 
Book early
It's important to plan ahead when scheduling your spa or wellness holiday in France. While some wellness resorts will accept reservations at short notice if they have availability, it's best to book early to avoid disappointment, as both accommodation and treatments can get booked out quickly depending on the time of year.
Also, if you book far enough in advance you may be able to take advantage of special offers or discounts that are being offered by certain establishments.
Consider physical activities
In addition to pampering yourself with spa treatments and relaxation activities, just taking part in physical activity can also help de-stress and energise your body and mind on vacation – especially if these activities are outdoors or conducted with nature around you.
So, don't forget to factor this into your choice of holiday – look into what kind of physical activities may be available at the resort where you plan to stay before booking. Think hiking, biking, paddle-boarding, horse-riding and wild swimming.
>> Discover some of the best walking and hiking routes in France <<
Prepare to practice wellness in your diet too
When away from home, but especially when on a health-focused trip, it is important to remember to eat a balanced diet. Make sure to include plenty of fruit and vegetables, along with protein-rich foods like eggs, meat, fish or beans. It can also be helpful to bring food that is easy to pack such as granola bars or pre-made sandwiches.
>> Click here for some camping meal ideas <<
You'll find a wide range of campsites and open-air resorts offering locally-sourced, sustainable food, so you won't be short on options to stay fed. 
And, it goes without saying, always remember to stay hydrated.
Get ready to switch off and sleep peacefully
One of the keys to sleeping well while away from home is to make sure that you have comfortable and familiar items around you, such as your own pillow or sleeping bag, where possible.
It can also help to bring earplugs or a white noise machine as there is always a mix of night owls and early birds at any campsite or open-air resort (unless of course those are the relaxing sounds you're most excited for!).
Make sure to keep your sleeping space clear of clutter, turn off any electronics before bedtime, and practice relaxation techniques such as deep breathing or mindfulness meditation before bed.
Enjoy yourself and bring wellbeing practices back home with you 
A wellness holiday can really kick-start your positivity and encourage you to bring a self-care routine back into everyday life. You might not have the same oceanic views and hot weather back home, but the comparable joys of nature (and wellbeing practices) can be found back on home land, without looking too hard. 
Whether this is taking time to meditate in the garden, having a break from technology or booking a massage or yoga class, keep up the good work after your holiday ends. Your mind, body and soul will thank you for it. 
[ad_2]

Source link