[ad_1]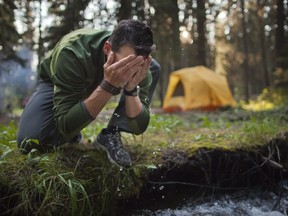 Article content
Parks Canada announced Monday it will open reservations for campsites, guided hikes and shuttles earlier this year than in previous years for Banff National Park, with most coming online in the last week of March.
Reservations for backcountry camping in the Banff, Yoho and Kootenay National Parks will be available March 22 at 8 a.m. with campsites in Banff National Park, including Lake Louise, Johnston Canyon, Two Jack Lake and Silverhorn Creek, among others, open for reservations the following day, March 23 at 8 a.m.
Article content
The Hidden Lake guided hike, which runs from July 9 to Sept. 24, can be booked starting March 29 at 8 a.m.
Shuttle service for Lake Louise and Moraine Lake will be open for reservations on April 13 at 8 a.m. for access between May 13- Oct. 10.
Article content
In Waterton Lakes National Park, their townsite campground reservations will be available on March 30 at 8 a.m.
Parks Canada will also be introducing a new reservation system at the beginning of March. They recommend users log into their existing account before Feb. 26 to see and note any sites booked in the past, as that information will be gone after the new system comes into effect on March 3.
"The updated 2023 Parks Canada Reservation Service will look somewhat different from the previous one, but will offer similar features and functions for making Parks Canada reservations," Parks said in a statement.
"Like a lot of technology, the platform currently housing our reservation service is becoming out of date. Our service provider is moving the Parks Canada Reservation Service to a more modernized platform to help ensure the continued stability of the service."
[ad_2]

Source link