[ad_1]

Cold weather this past weekend brought an end to another busy camping season across Washington, where crowds began to level off after two years of growth.
Officials said pandemic restrictions for other summer activities the last two summers contributed to unprecedented usage at campgrounds across the state. Numbers remained high this summer, even with an unusually cool spring followed by warmer-than-normal temperatures to begin the fall.
"Looks to me that over pandemic times, people 'discovered' the public lands, and still are out there enjoying them, though not quite to pandemic levels," said Diane Priebe, the outdoor recreation planner at the Bureau of Land Management's Wenatchee field office.
Washington Department of Natural Resources spokesperson Stacia Glenn noted similar sentiments from DNR staff, although the agency didn't begin tracking campground usage until 2022. Washington State Parks spokesperson Emily Masseth said an occupancy rate of 67.85 percent in 2021 stayed virtually the same, hitting 67.15 percent in 2022.
Priebe said usage at sites managed by the Wenatchee Field Office hit its highest point in 2020, thanks largely to an increase of almost 90,000 people compared to 2019 in the Yakima River Canyon. Those numbers fell from 577,000 to 502,400 in 2021 before rising back up to 560,400 this summer.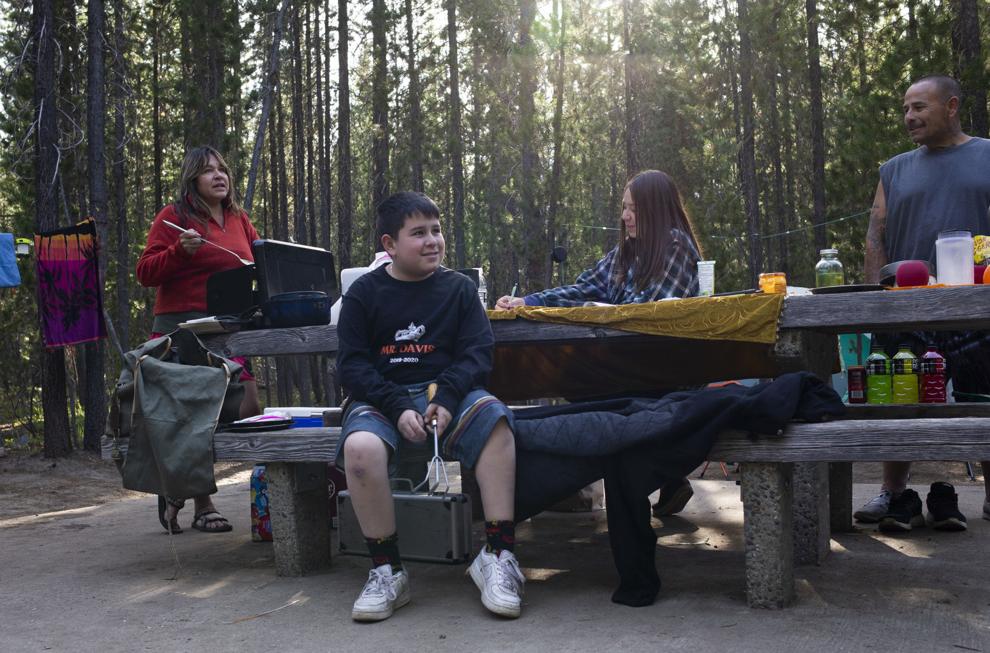 On-the-ground reports from staff and Priebe's own observations indicated fewer ultra-busy weekends this summer, as well as more family-oriented crowds. She said fewer people getting out during the cold spring was largely offset by full campgrounds in late September and early October, when they typically become less popular.
Extra precipitation in the spring meant the DNR allowed campfires for a month longer than usual before conditions before the risks of wildfires became too high. Glenn said that extension led to more people camping later in the season.
Dispersed site usage went up considerably from 2020 to 2021 at BLM areas, going from 65,938 to 78,208 at the region's non-Yakima River Canyon sites. Those numbers fell to under 76,000 in 2022, and Priebe said total visitation numbers, including day-use, didn't see much of a decline this summer.
More people often results in more trash left behind, although Priebe said she noticed less litter this summer than in previous years. However, she noted long-term campers on public lands sometimes create issues by leaving larger messes.
The continued popularity meant a busy staff for the local BLM staff, which was unable to hire its usual third seasonal worker. Priebe said other offices experienced those shortages on a larger scale, and Glenn said the DNR's staffing levels fluctuate from year to year.
They often rely on help from volunteers, many of whom stopped meeting for work parties at the height of the pandemic. Glenn said anyone can sign up to pick up trash, replace and repair signs, or educate visitors to public lands by going to www.dnr.wa.gov/volunteer.
"We are incredibly grateful for the hard work and dedication of our volunteers," Glenn said. "The number of volunteer hours has dropped since the pandemic but is slowly picking up."
[ad_2]

Source link