[ad_1]

Camp Mode is a Rivian feature that allows users to level their vehicle on uneven surfaces, making it ideal for sleeping, cooking, and camping.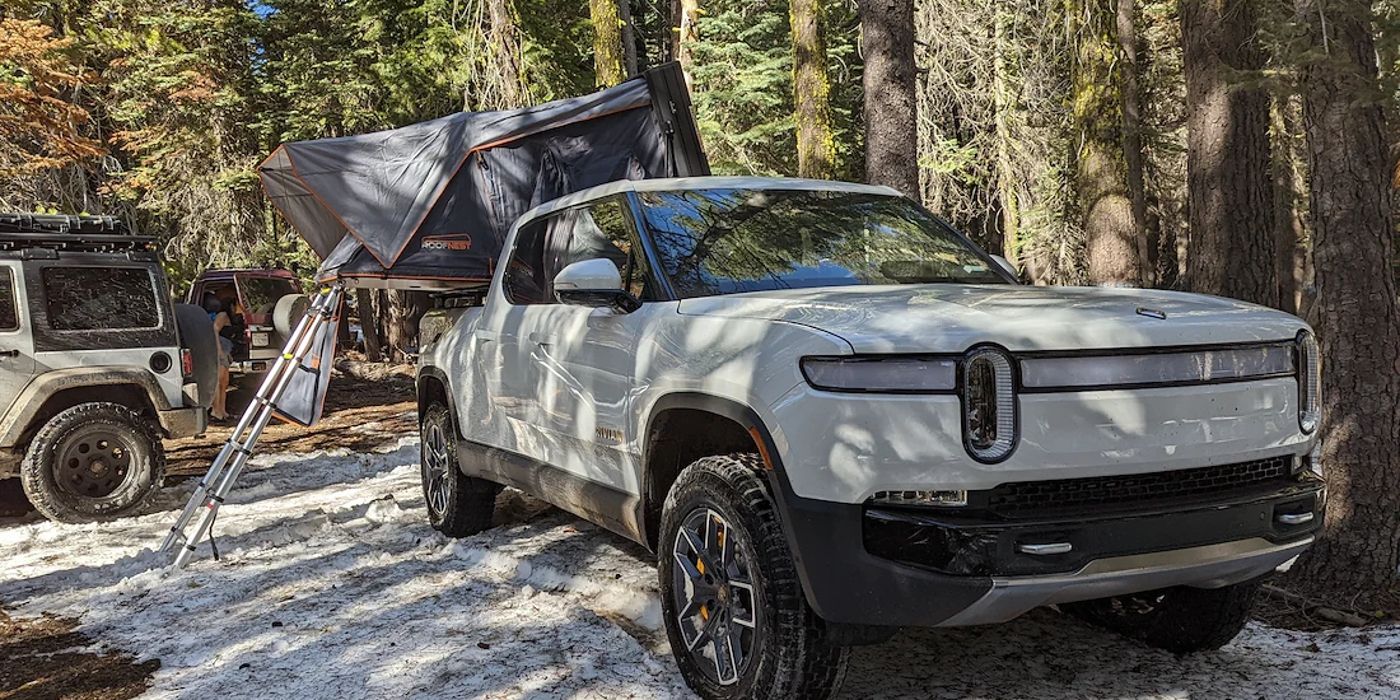 Buyers of the Rivian R1T and R1S can leverage their electric vehicles' capabilities using the dedicated Camp Mode. Despite having a portfolio of just two models, Rivian is considered a breakout star in the growing EV scene. The R1T has already demonstrated its versatility, with the electric truck offering owners and passengers plenty of spots to store cargo. Rivian also offers other features like Roomy Entry & Exit, Kneel Mode, and Pet Comfort Mode to optimize usage of its vehicles.
Camp Mode, like many other Rivian R1 features, was rolled out via a software update, and can be accessed by tapping on 'More' on the center display and selecting the tent icon. Camp Mode uses a combination of air suspension and sensors to level the vehicle on uneven surfaces. This means that the R1 will experience a set of adjustments, producing a flat surface for sleeping and cooking. Aside from this, drivers can maximize the vehicle's available energy when parked, program timers for the charging outlets and ports, deactivate the interior displays, brighten the campsite using the side mirrors' floodlights, and much more. Leveling can take between 20 seconds and a few minutes, depending on the landscape.
Related: Rivian's Kneel Mode: What It Does & When To Use It
Best Practices For Using Camp Mode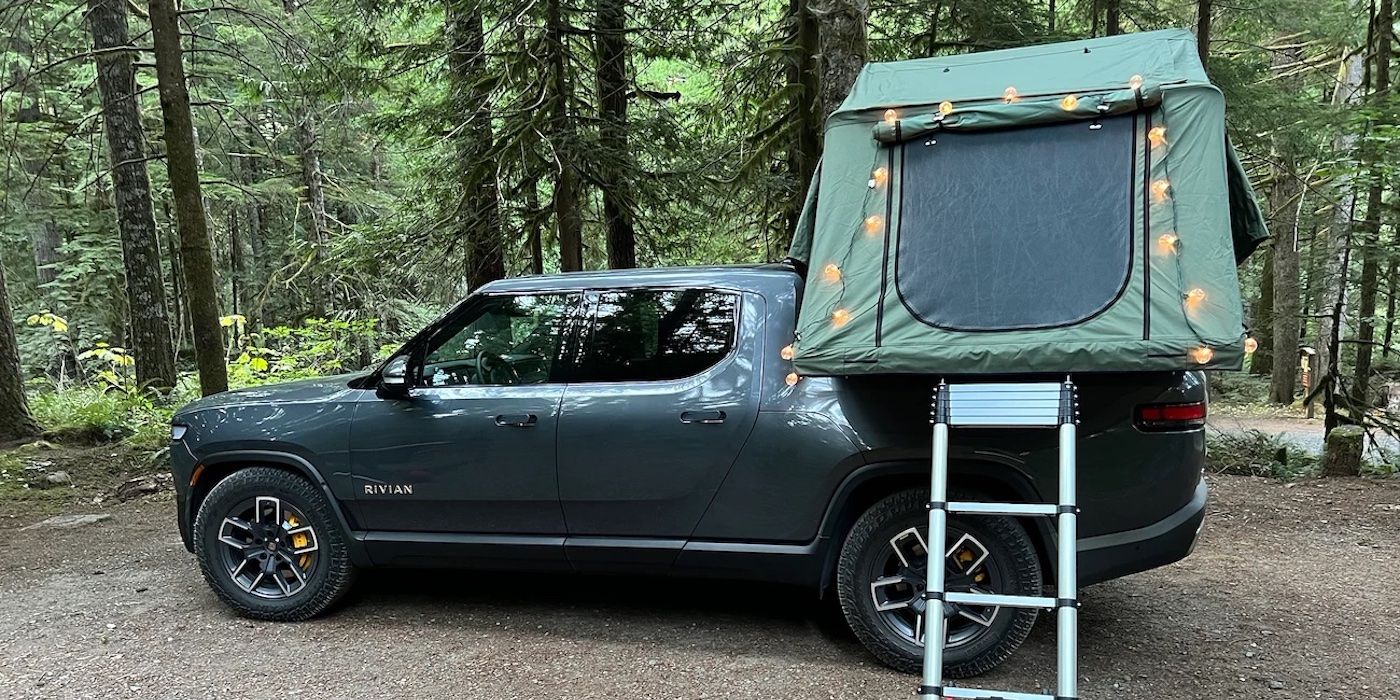 Like Kneel Mode and Snow Mode, there are times when Camp Mode can be activated and times when usage isn't advised. It should be noted that while this feature is best for camping trips, it can be utilized in a few other situations. For instance, drivers can leverage camp leveling for activities that require a flat surface, like cooking or sleeping.
Camp mode also offers additional options. The 'Stay on' mode allows users to make use of the R1's comfort and convenience features like Wi-Fi, music, and climate controls. Stay on can also be customized when sleeping, allowing users to turn off the interior displays. If drivers want to transform their Rivian vehicle into a storage locker, activating the 'Stay off' setting will turn off all power outlets, Gear Guard video, Center Display, and most other functions. As mentioned, the R1's side mirrors can illuminate the campsite using the inbuilt floodlights. Not only can they be operated individually, but the feature works even when the mirrors are folded.
Camp Mode is meant to be used when the car is parked, and most features, including the floodlights, won't work unless the vehicle is stationary. Also, camp leveling may not be available when the R1 is parked on a steep slope. If the driver tries to access camp leveling on a slope, the Rivian vehicle will direct them to park somewhere else. Camp leveling will be inactive when the R1 is charging or the Gear Tunnel doors or tailgate are open. Additionally, if the R1 is being charged at a campground, Rivian recommends that the vehicle should be leveled before the cord is plugged in.
More: How To Activate Pet Comfort Mode On Your Rivian EV
Source: Rivian
[ad_2]

Source link