[ad_1]

Ah, teenagers! Those mysterious beings often synonymous with silence, apathy and moods…! But also often synonymous with enthusiasm, passion, thirst for discovery and independence. It is not always easy to keep a teenager enthused about family holidays. But open-air holidays – with outdoor activities and adventure that will push them to their limits and that friends will be envious of when told about afterwards – are the type of holiday most likely to encourage your teens to join the clan again next holidays. And perhaps even look forward to it!
Camping for teens: at the campsite
The basic principle for teenagers on a campsite is to have their own space. A place where they feel comfortable and independent, free to talk and just "hang around", if that's all they want to do, or to make friends and play sports with other teenagers.
Organised campsite activities for teens
You've already heard of and certainly enjoyed campsite kids' clubs, where you can leave your child in the hands of qualified instructors, and enjoy a bit of a rest yourself. Often considered the essential ingredient of "a real holiday": relaxation time, safe in the knowledge that your children are being well looked after, in complete safety, and having a ball. More and more open-air resorts, especially 4- and 5-star campsites in France, also arrange this sort of thing for teenagers to meet up with each other around dedicated activities.
All campsites, from the most modest to the most exclusive, are likely to have at least one sports ground, but the luxury campsites are likely to have more original organised activities. You can expect classic sports tournaments like football, basketball and volleyball, but also more original and fun ones like bubble football or water fights.
Some campsites offer supervised outings for teenagers: beach or river swimming, cycling, kayaking, etc.
Bigger campsites typically organise a weekly party or two in high season as well. Foam party, pizza party, pool party or a classic disco. Depending on the campsites, teenagers might be encouraged to be involved in the organisation, choice of music and decoration. The good thing about these events is you can give your young teens the freedom to go on their own, knowing that they'll be staying on the premises and the party won't go on too late (generally they end about midnight).
Chill-out areas for teens
Other resorts or campsites don't have dedicated activities for teenagers, but offer a space for them to meet each other and hang out. It could be called a games room, a relaxation area, or a teen club space.
If there is a teen space, there will be wifi there. Essential for keeping in touch with friends and sharing holiday pics. When travelling with teens, it's a good idea to check when booking whether wifi is free of charge or if there is a daily or weekly fee!
Of course, your teenagers might just surprise you and really enjoy lounging on a deckchair, having dips in the pool and chatting on the smartphone with friends!
Camping for teenagers: outside the campsite
When planning a holiday with teenagers, it's definitely worth considering what activities are available in the immediate area of the campsite. A family holiday is a great opportunity to become good at a new sport, especially if it is something cool. But all outdoor sports have the potential to win your teens over and make them smile!
Snowsports – be it skiing or snowboarding – make for a great family holiday. Everyone can do lessons suited to their own level in the morning, then ski as a family (or with new friends from their class) in the afternoon. And staying at a chalet in an open-air resort makes it possible to do it in a more economical way than usual.
Mountain biking is the summer alternative in the mountains. It can be fun for all the family but it might be something that just the teenagers will do, while the adults go for a hike and the kids stay at the kids' club. Check out mountain campsites here.
Watersports courses are the things to encourage them to sign up to of you're planning a coastal holiday. If they'd like to learn surfing look at campsites in Landes, kiteing or windsurfing, think about campsites in Pyrénées-Orientales, or if they'll commit to a sailing course, go camping in Brittany.
"Accrobranche" is something to ask about if you're staying near a forest These treetop activity parks have become really popular throughout France in recent years and are great fun.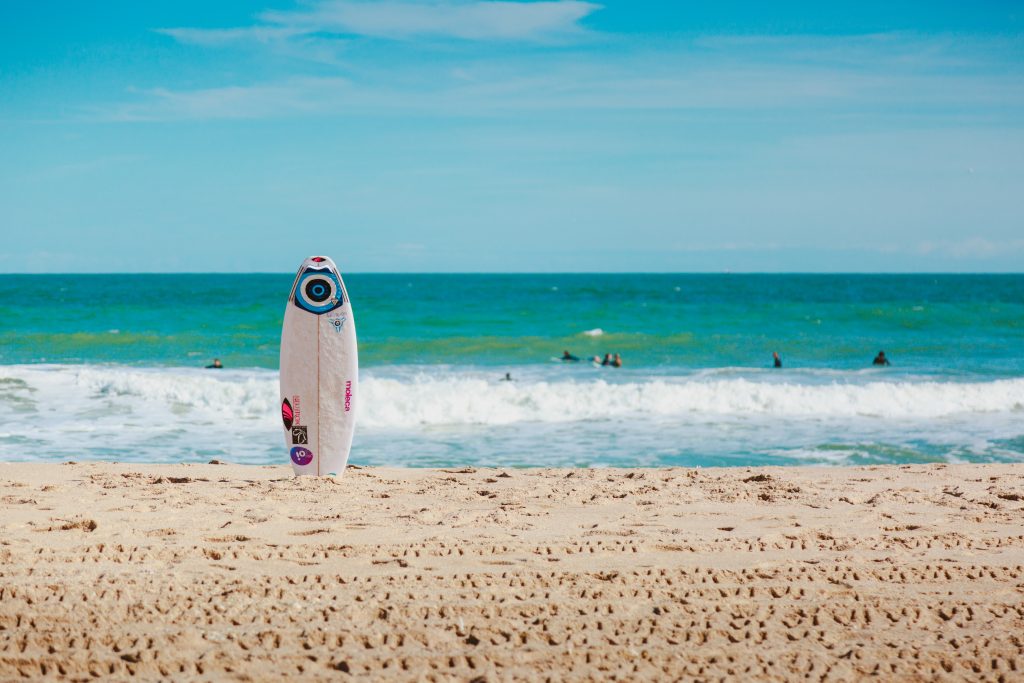 Your teenager isn't into sports? No problem: consider staying near a town or city then, with options for creative activities. Get them to help research cities and towns that have things they would like to see and do in them. Contact the tourist office and ask for information and ideas.
Also, for any rainy days, don't forget about escape games! A group challenge to solve an enigma in 60 minutes, a race against the clock, with a wide variety of themes available (adventure, zombies, mystery), these games have also popped up in most towns and cities in recent years. They require intelligence and team spirit and are an activity which your teens will enjoy doing with you.
We hope to have given some ideas of the types of places to choose to holiday with teenagers, with the aim being that they will enjoy the time together as much as when they were small and easily impressed!
Researching activities available in and near the campsites before you choose is key. But when you arrive, make sure to still ask the staff at the campsite and the local tourist office for ideas – there will always be local attractions and adventures waiting to be undertaken that you had not come across in researching from afar.
[ad_2]

Source link