[ad_1]

introducing blackishgear
Edgy nature lovers around the world need look no further: Japanese company Blackishgear has made it their mission to offer all-black camping gear so you can have your very own dark and classy set of equipment. From solo and twin shelter tents to hexagonal 'puzzle' tables, folding chairs, and alcohol stoves, the outdoor brand offers a range of dark wood gear that will certainly make you stand out from other campers.
'Each camp has its own style. Whether you're told that you're lame or that you prefer a famous brand, you should stick to your own style. This is because camping should be done for your own enjoyment and healing, not for what other people think.' shares the team at BlackishGear.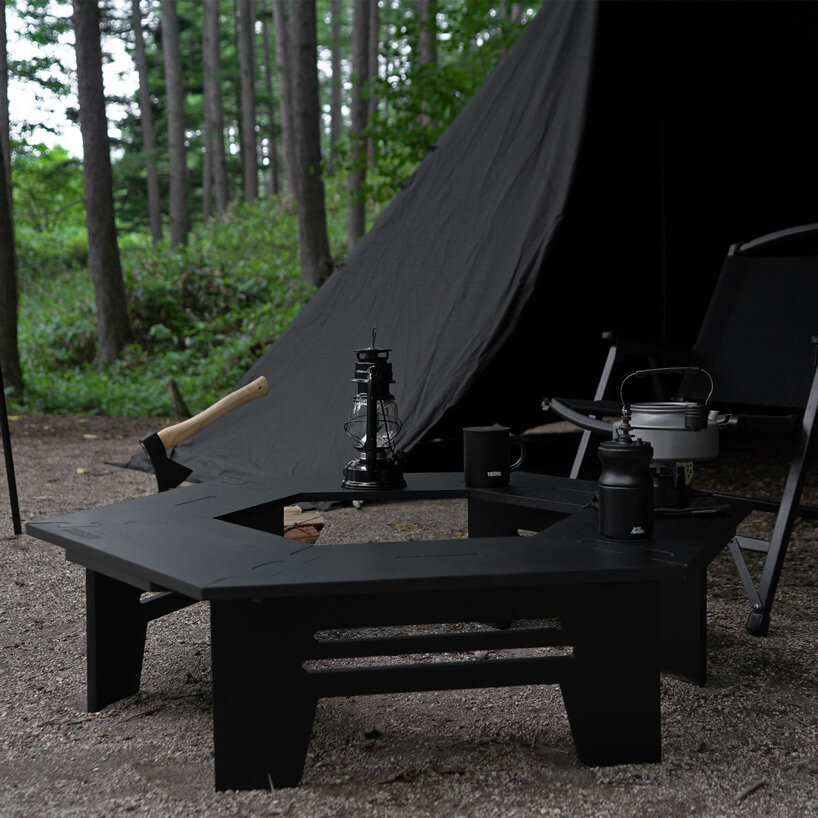 the Japanese brand has made it their mission to offer all-black camping gear set | images courtesy of BlackishGear
black hexatable & folding chairs for a super dark campsite
Perhaps BlackishGear's trademark product, the Hexatable is a hexagonal table made of black-colored wood that darkens the atmosphere of the camp just by its presence. It is assembled like a puzzle by connecting its six wooden pieces together, creating an adjustable surface with a cavity in the center. This void can be used to set up a campfire or stove. It can also be passed through a single pole tent, allowing you to set up the table inside it. The Hexatable is adaptable and can be used depending on the situation, for example, half style for solo campers.
The hexagonal table is complemented by the Japanese brand's folding chair, which is of course all black. The chair is made of beech wood, often used for Nordic furniture, and is finished with a careful and delicate black powder coating that gives it its distinctive dark appearance. The backrest is made of cotton canvas fabric that's resistant to sparks, so you don't have to worry about holes in your chair. Not only does it fold, but it also breaks down into its individual parts to make it even more compact and portable.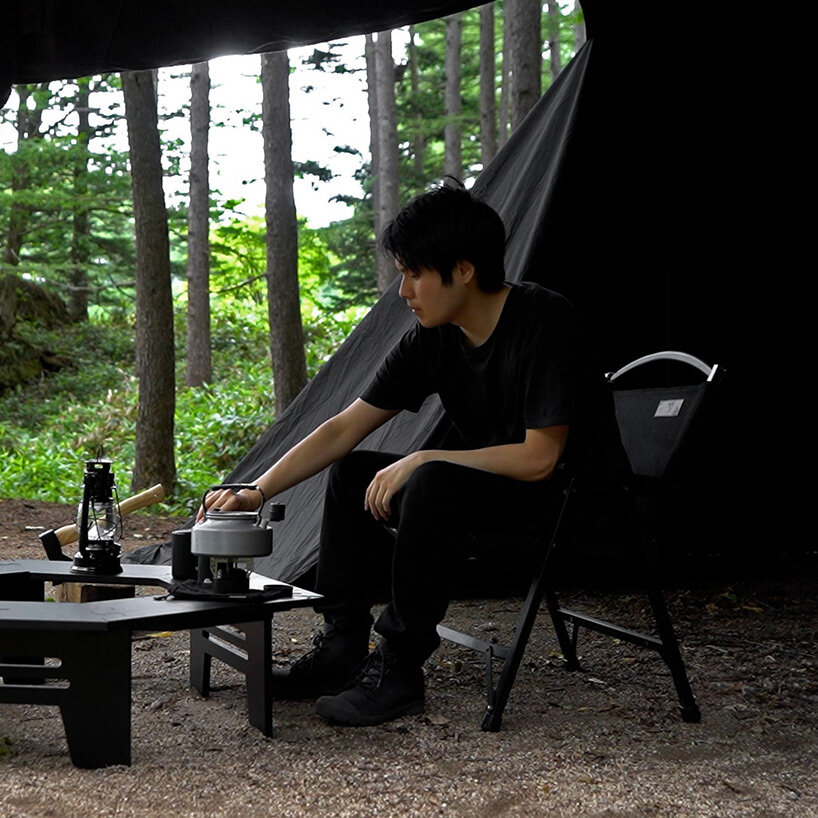 the Hexatable is a hexagonal table made of black-colored wood
all-black tents for solo and family camping
A campsite would not be complete without tents, and BlackishGear knows that very well. The Japanese brand offers two different models, the Black Tipi for solo campers and the Black Shelter Twin, which can accommodate multiple people. Both tents are made of durable material that combines high opacity and breathability. They also feature an adjustable canopy that can be folded up to create more space in the front area. The tents are very easy to set up by staking out the corners and setting up the main pole.
Last but not least, the outdoor gear company also offers an all-black alcohol stove, a staple in every camper's backpack. The design uses alumite processing to apply a thick and durable oxide coating. The result is a durable burner that is resistant to scratches and dirt. 'We wanted to make a black alcohol stove. Just that.' the team at BlackishGear says.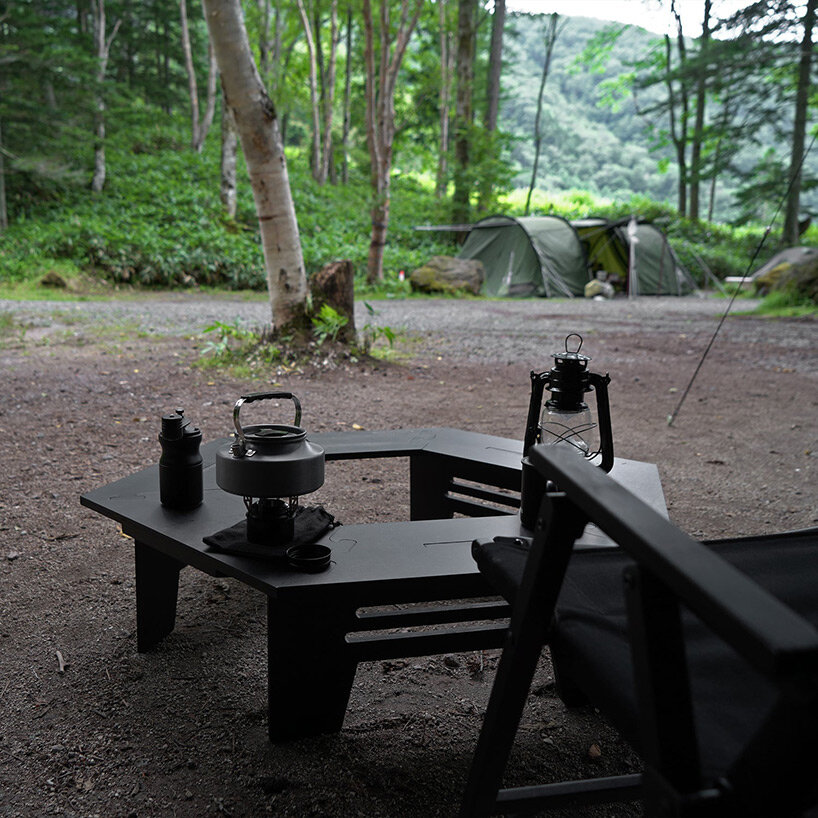 the table is assembled like a puzzle, creating an adjustable surface with a cavity in the center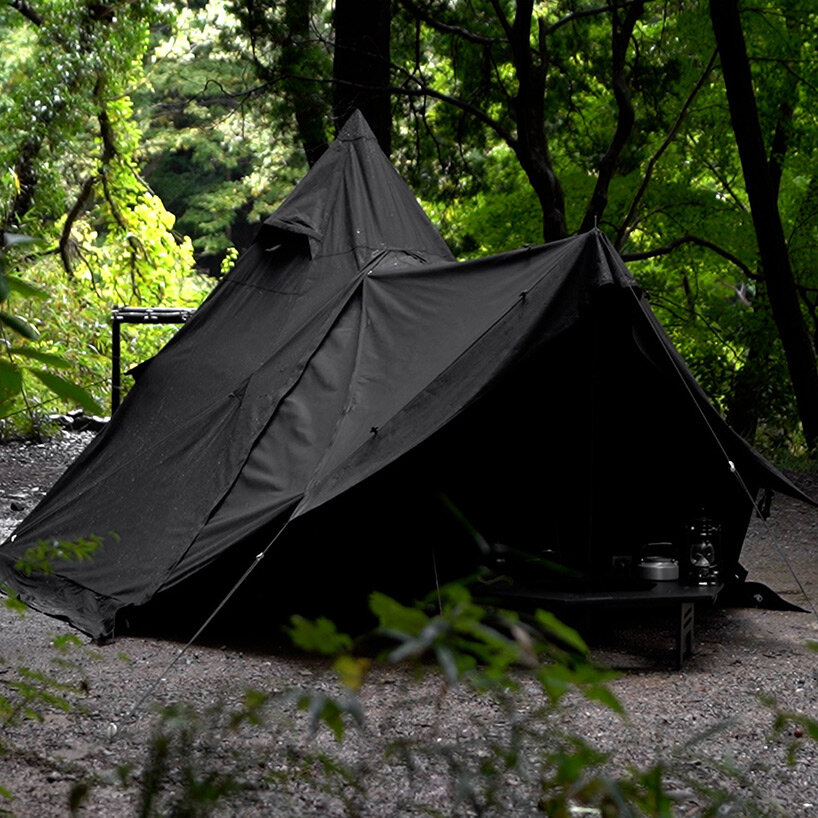 the Black Tipi accommodates solo campers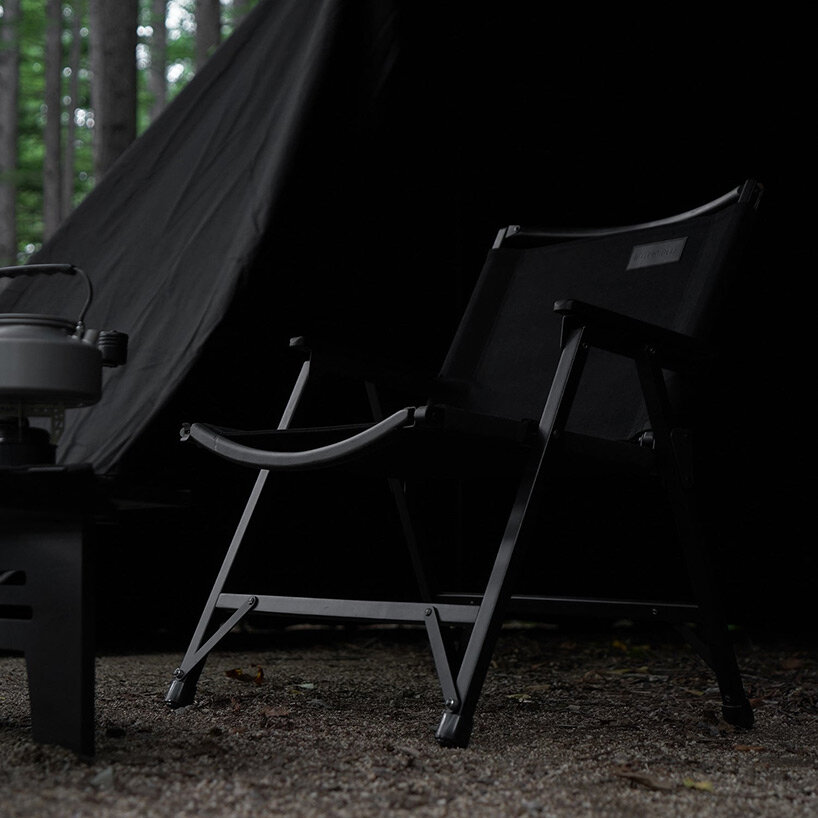 the chair is made of beech wood and is finished with a delicate black powder coating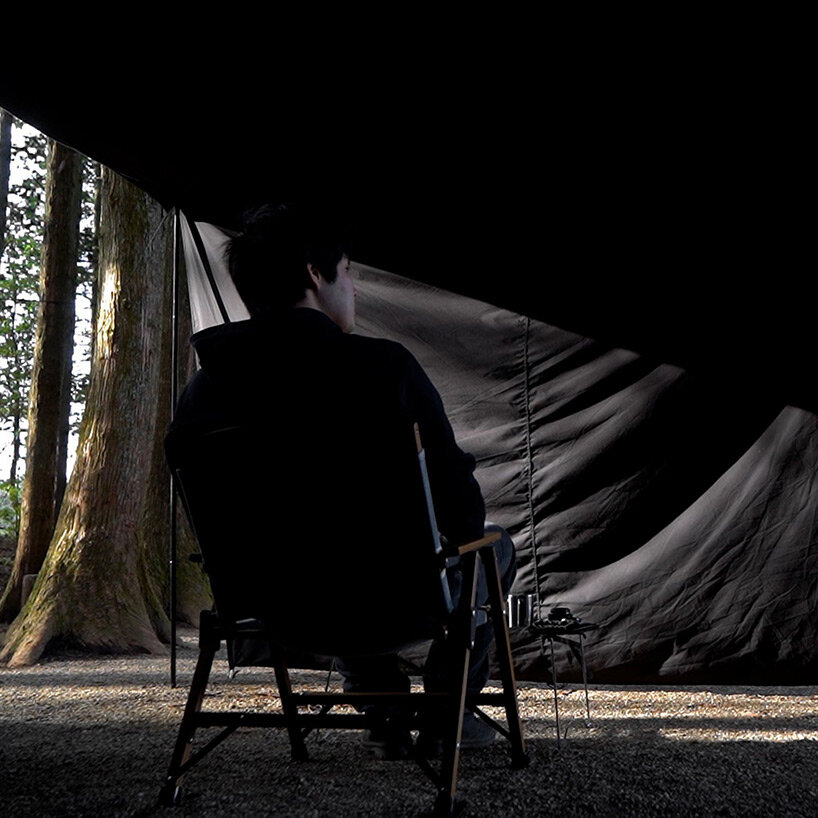 with BlackishGear's equipment, you can make your campsite as dark as possible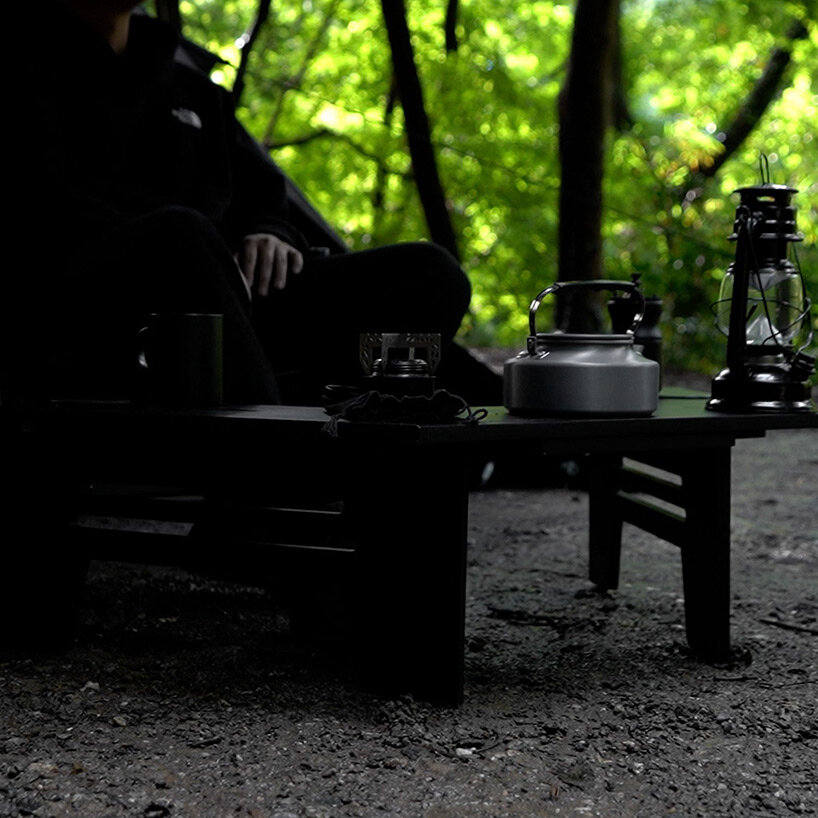 the Hexatable is adaptable and can be used depending on the situation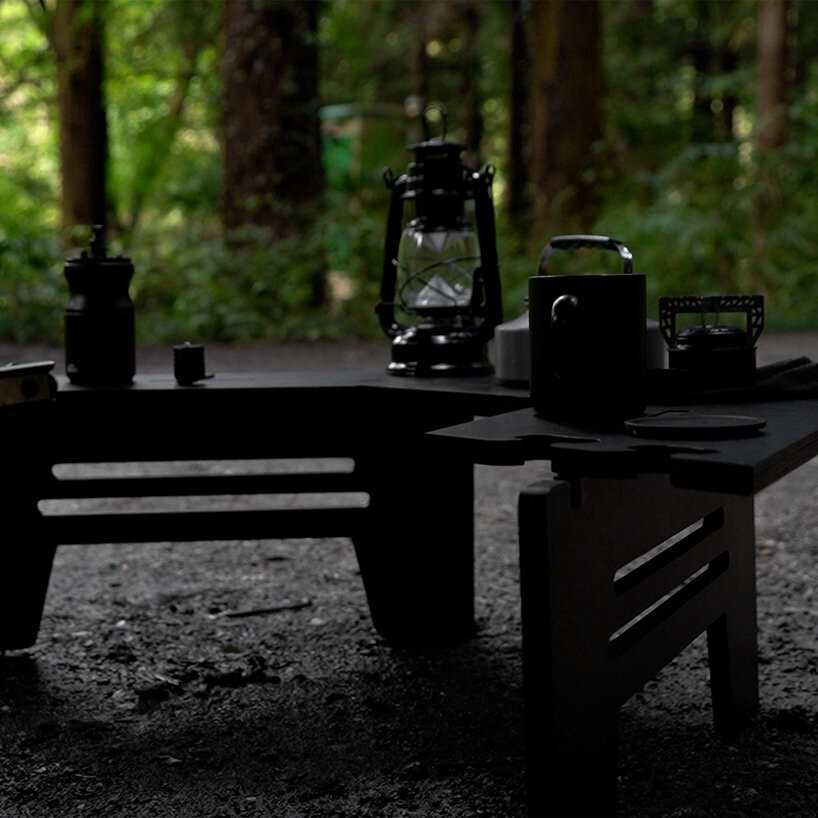 the table can be assembled in half its shape to accommodate solo campers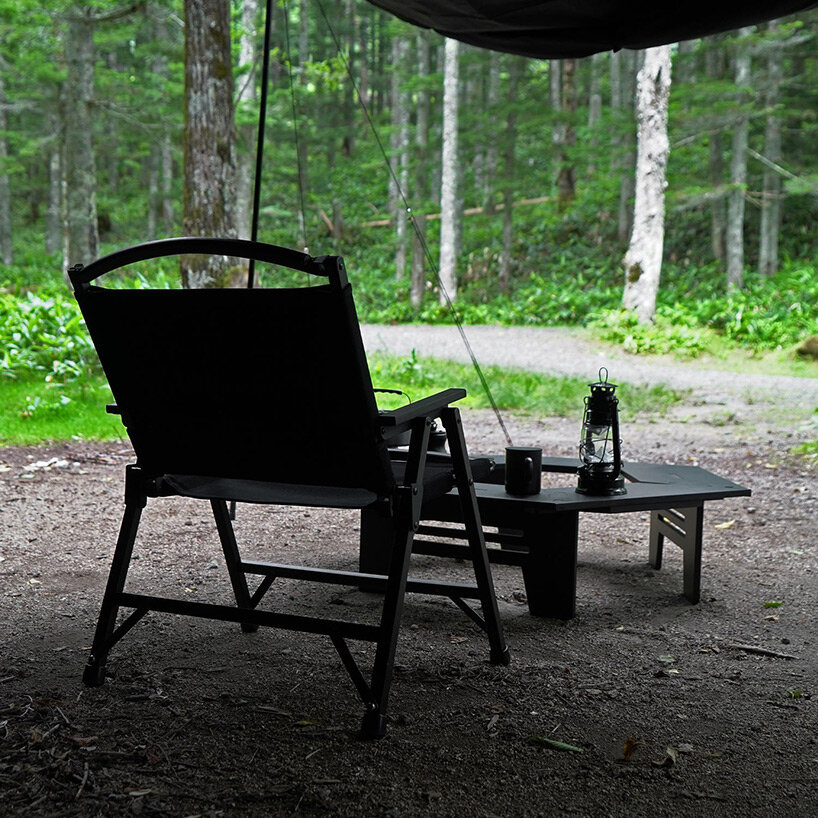 the hexagonal table is complemented by the Japanese brand's folding chair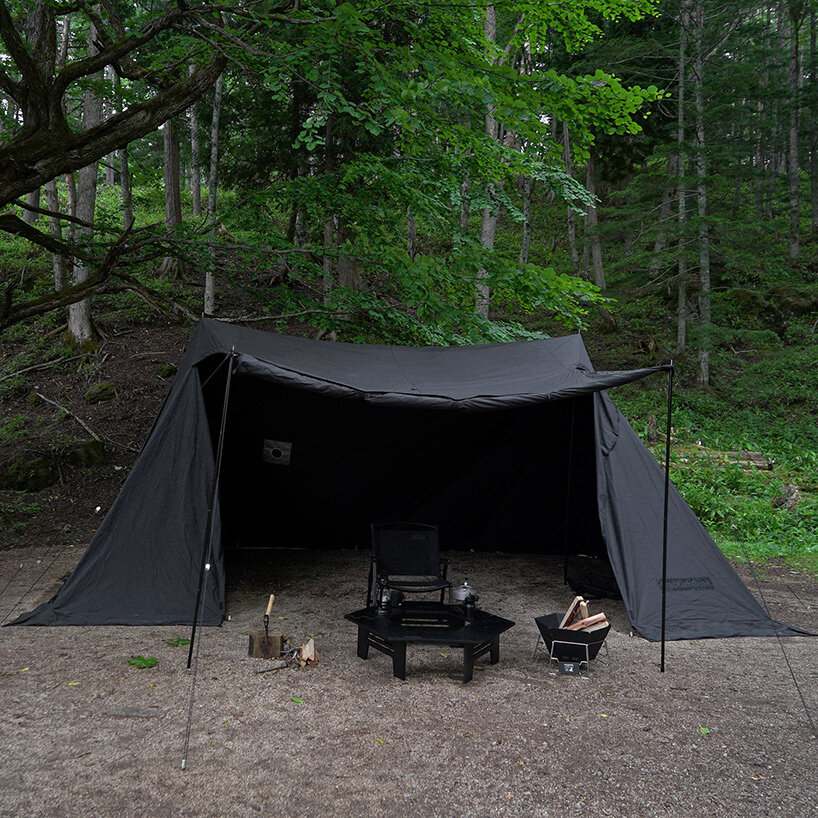 the Black Shelter Twin can house multiple people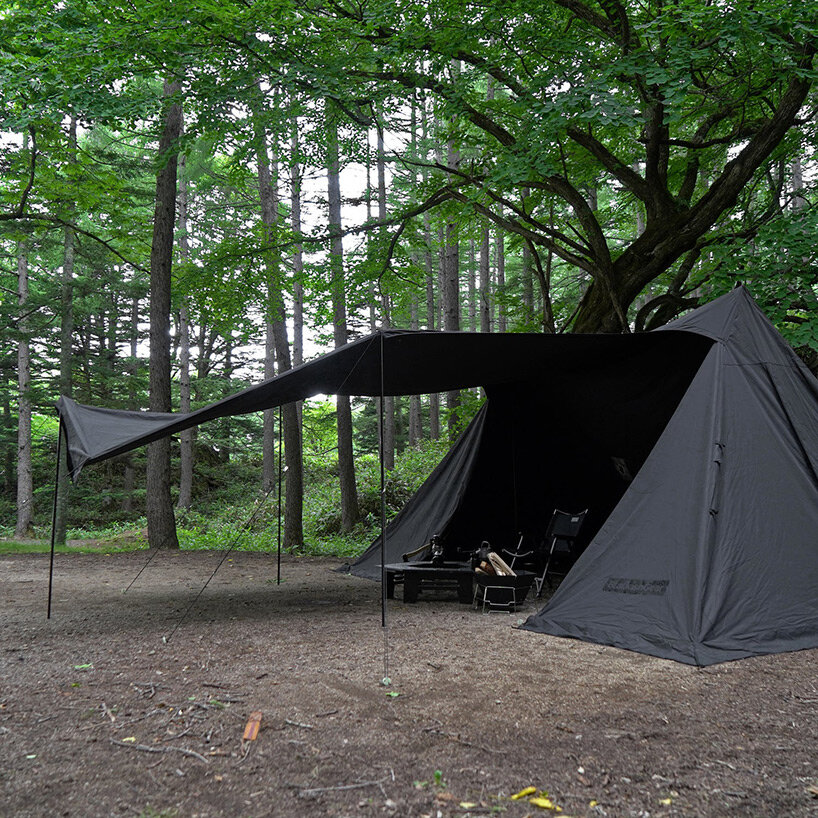 an adjustable canopy can be folded up to create more space in the front area
project info: 
name: All-black camping gear
brand: BlackishGear
myrto katsikopoulou I designboom
dec 26, 2022
[ad_2]

Source link